Our Comprehensive General Pest Control Treatment for Your Home
A general pest control spray once or twice a year is normally enough to keep your home a pest-free haven!
Pests Covered: All common insect pests and spiders
Areas treated: 

Outdoor Perimeter (including doors, windows, other entry points and eaves)
Garages, verandas, sheds, outdoor furniture, play equipment and letterboxes
Inside: Spot treatments as required

Products used: Odourless, non-staining sprays
Whether you're a homeowner or business owner with a pest problem, at Spiderman SE, we've got you covered!
Add-on options
Roof void and sub-floor dusting: If you have a home with a sub-floor or you just want the "five-star" treatment, a dusting treatment to your sub-floor and roof void will keep the pests away from the areas of the house that most homeowners fear to tread!
Specialist pest treatments: Sometimes, if you have a major infestation of a specific pest it will be necessary to carry out a separate treatment using specialist products to target that particular pest. 
Combine a pest treatment with a termite inspection and save!!
​Your Pest Control Treatment – All You Need To Know
​Safety is our number one consideration. Not only do we select products with the best safety profiles and reduced environmental impact, but we will also always carry out a risk assessment when we arrive on-site and discuss any concerns you might have before we start. 
What can you do before we arrive? 
Clear away all food items from benches and tabletops
Pack away all toys (both indoors and outdoors)
Have a general tidy-up so we can access all rooms, the perimeter of the home and any other areas you want to be sprayed
If you have a fish tank or pond, please cover it with a blanket or tarp and let our technician know
Very rarely, Oriental or purebred cats can be sensitive to Pyrethroid pesticides.  If you have a cat that falls into the pure breed or Oriental category, please let us know, as there are alternative products we can use to treat your home.  These products do not have the same longevity as our regular treatments but may be your preferred option.
No need to move heavy furniture
Do I need to leave my home?
​The treatment will take 1.5 – 2 hours (this includes drying time), and whilst you don't have to leave when we carry out treatment, it is often easier.
You and your children will need to keep clear of areas whilst we are spraying and stay clear until the treatment is dry
Pets should be either removed from the property or kept tethered/placed in an enclosure away from the treatment areas during spraying and until the spray has dried
The treatments are odourless, so you can return as soon as the product has dried (generally within an hour)
After we leave
Wipe down any food preparation surfaces 
The treatment leaves an invisible layer of insecticide on the treated areas to give you protection from pests for many months but to make sure it lasts, avoid washing it off
Leave spider webs in place for a couple of days (so the spiders contact the insecticide) and then brush them down
Avoid mopping skirting boards
Don't hose/wash the outside of the house
Don't paint over it!  If you're planning on painting anytime soon after treatment, please consider rescheduling your booking!  If you paint over the top of our treatment, it won't be there anymore
You may see an increase in insect activity up to a fortnight after the treatment as hiding insects become affected
Can you wash your windows? Yes, we don't spray the windows, just the window frames (so try not to hose them down)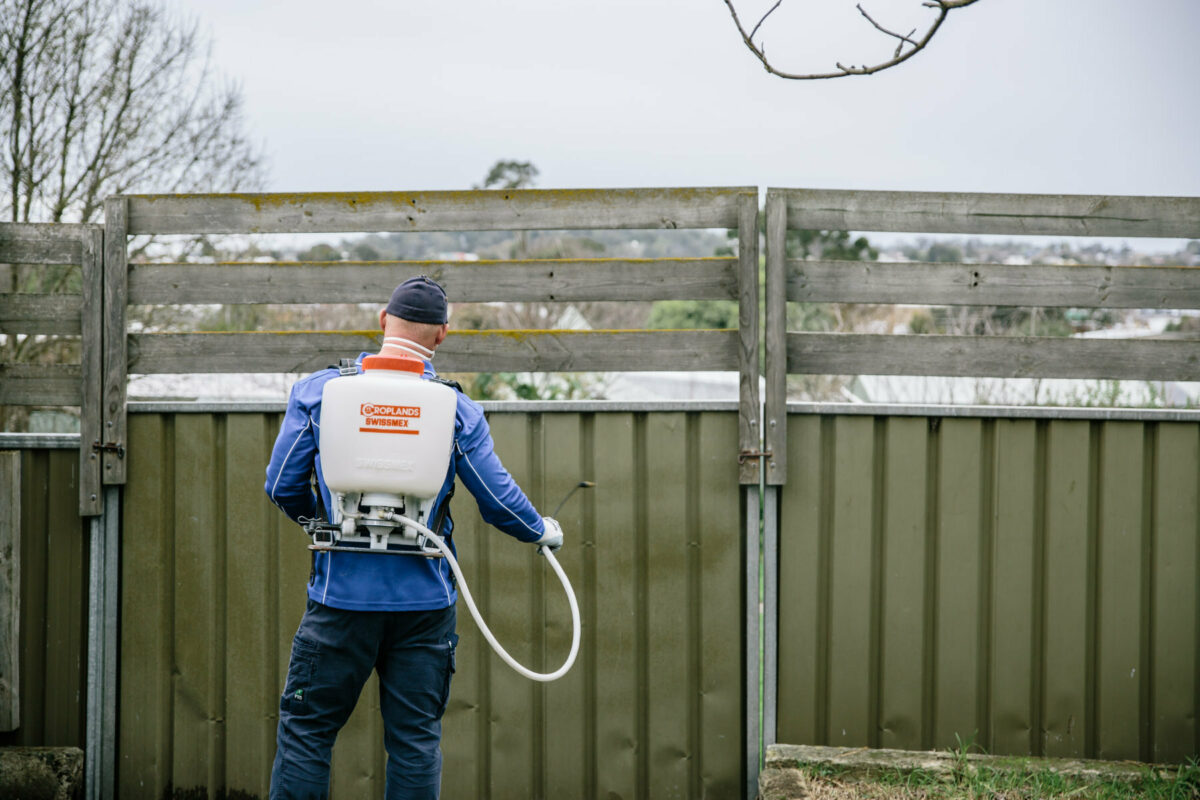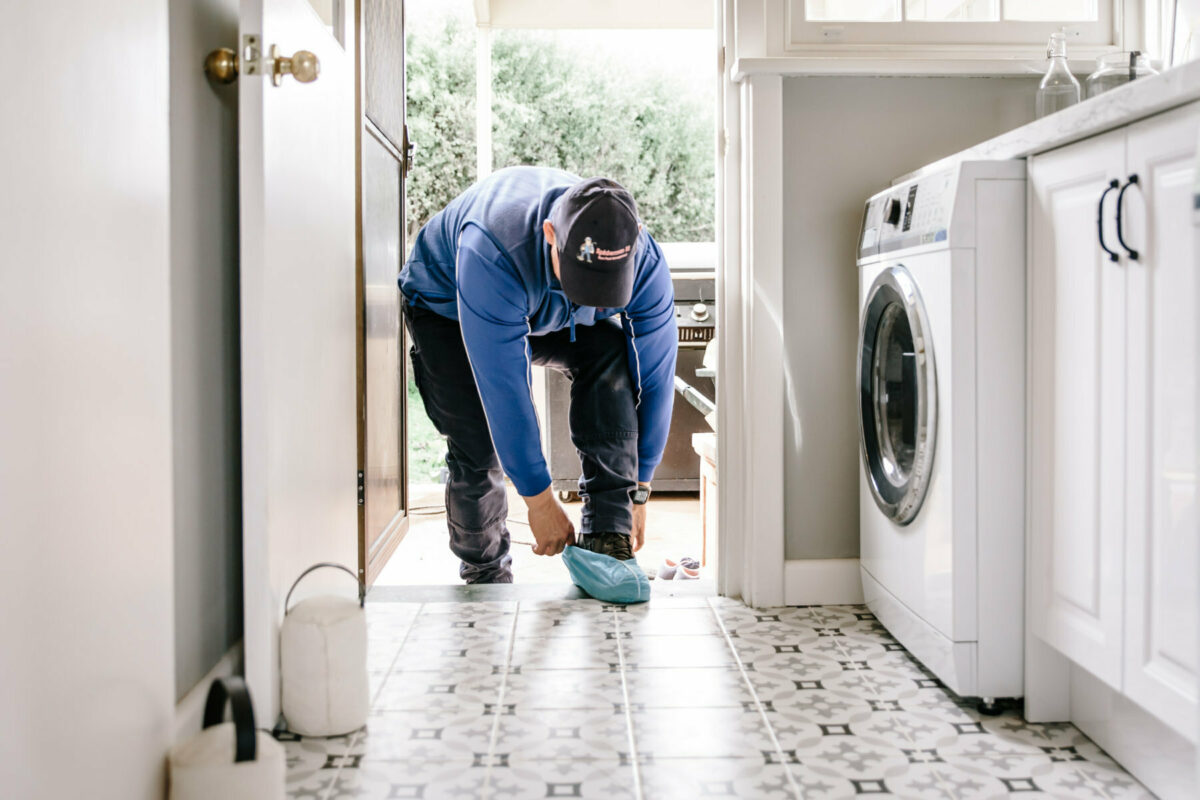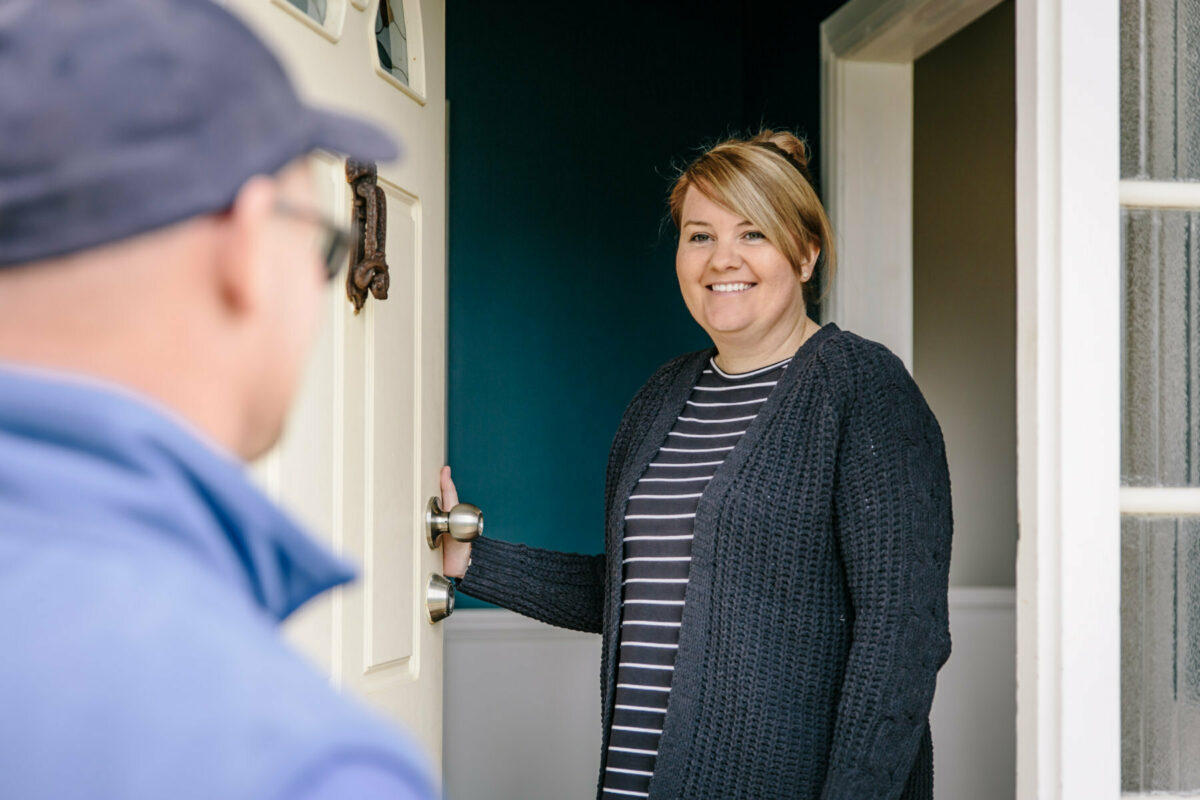 Top Tips for a Pest-Free Home
Prevention is better than cure, so here are some home maintenance tips to reduce the chances of a pest infestation:
Remove sources of food:
Clear away dirty dishes after meals
Keep the kitchen, cooker and fridge clean
Clear up any food spillages
Store any open food in sealed plastic containers
Don't leave pet food out
Put rubbish in sealed plastic bags and place in rubbish bins away from the house
Stop pests coming inside:
Make sure doors, windows and screens are tight-fitting
Fill any holes and cracks in walls and around doors/windows
Seal around utility entry points
Use insect grills in weep holes
Trim back any branches that overhang the roof
Reduce potential pest hiding places:
Clear back vegetation in garden beds immediately surrounding the home
Make sure roof void and sub-floor are clear of stored goods/boxes