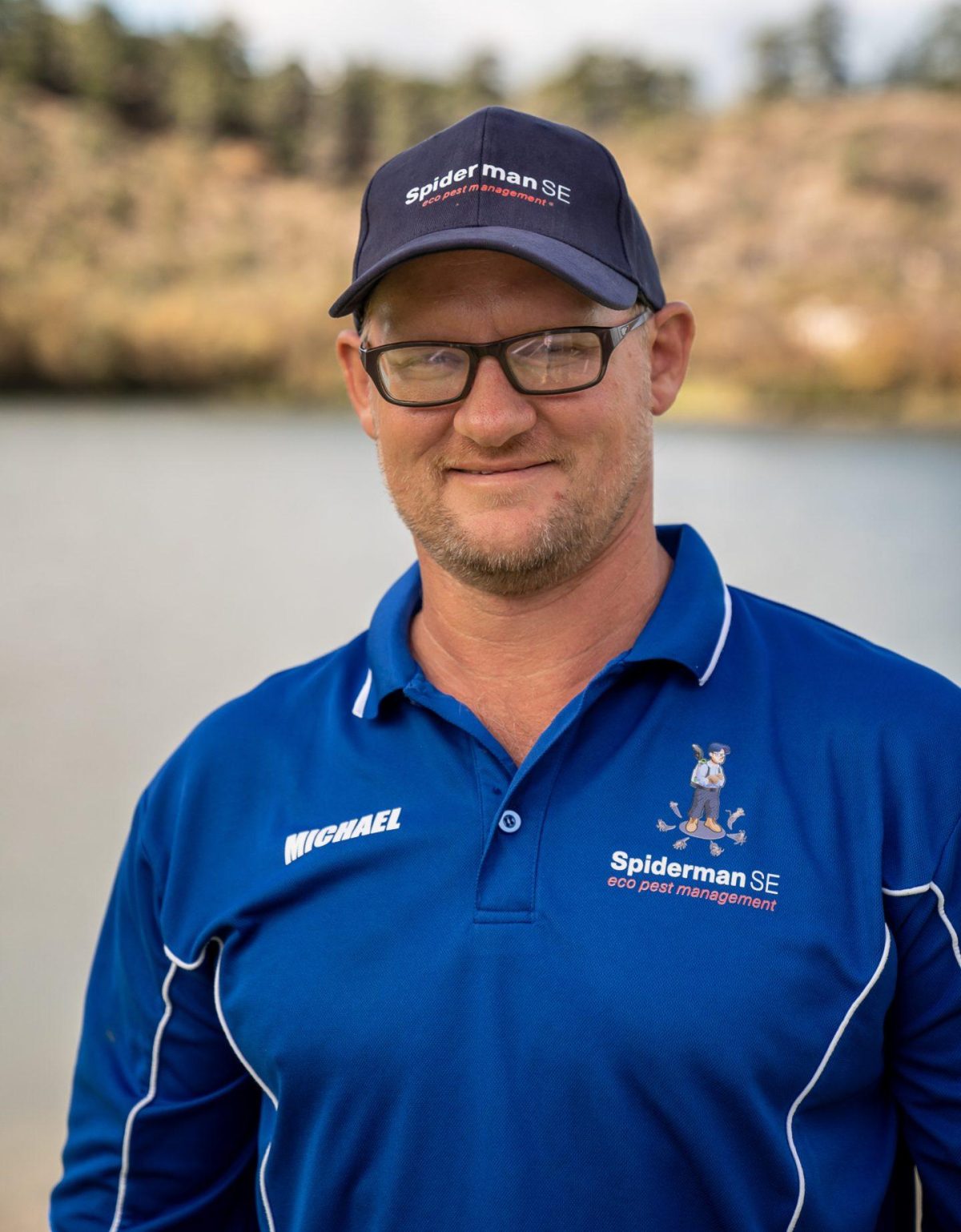 Michael Cutting
Director, Pest Management Technician, Timber Pest Inspector
Michael is Mount Gambier born and bred. In 2013, Michael took a leap of faith to leave his 20-year occupation as an analyst at our local Carter Holt Harvey dry mill and forge a career in the world of pest management and business ownership.
​
Michael's always been a people-person, and with his love of a friendly banter, his incredible work ethic and his passion for customer service, he has been integral in delivering on our mission to provide the best service in the industry.

Michael is fully qualified and licensed to manage both General and Timber Pests in SA and VIC and has been added to the Australian Environmental Pest Managers Association (AEPMA) Timber Pest Inspectors Register.
​
You'll catch Michael out on the road in the SPIDR9 Spiderman SE ute.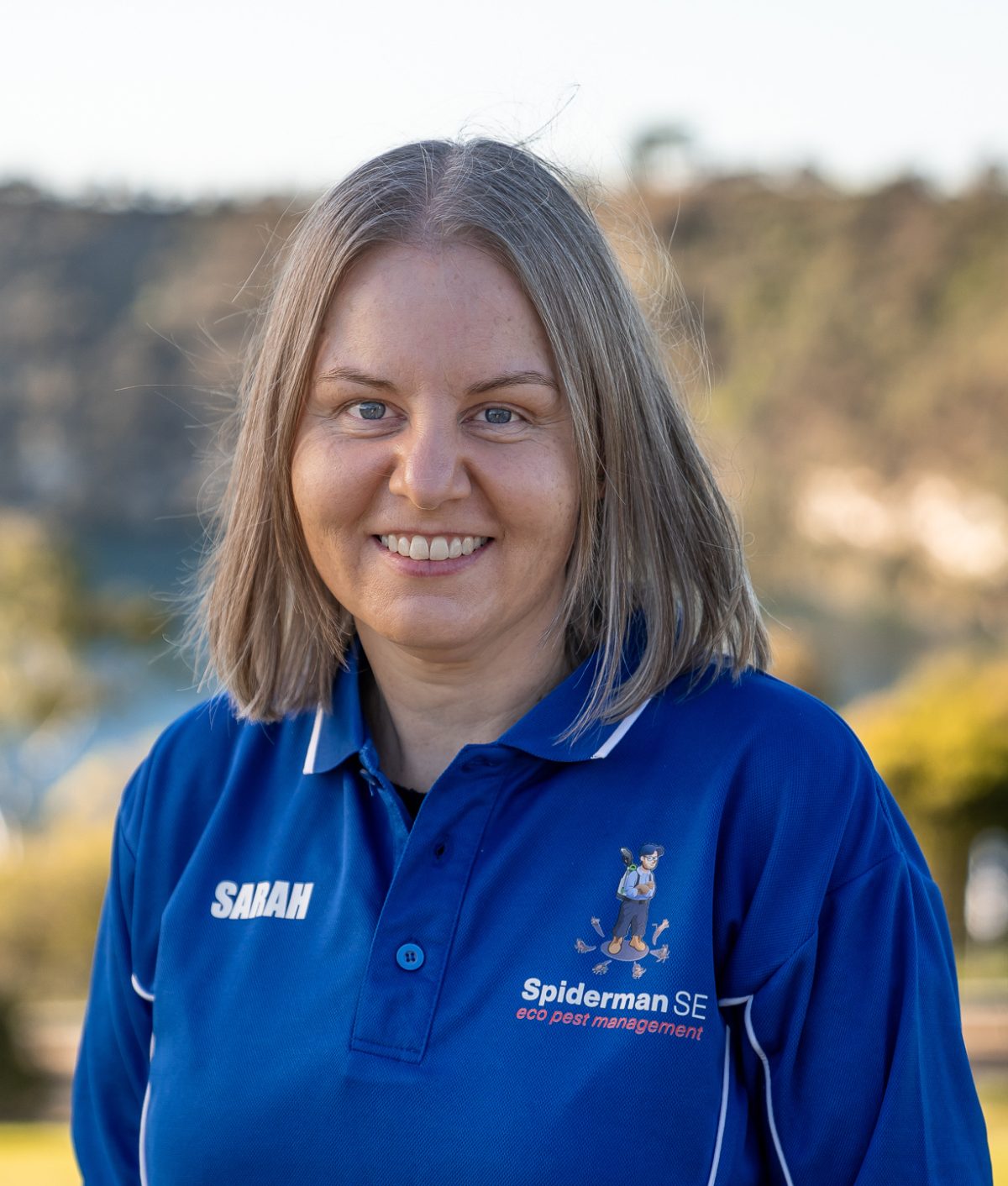 Sarah Cutting
Company Secretary, Pest Management Technician, Trainee Beekeeper
Also born and raised in Mount Gambier, Sarah works from the home/office in Mount Gambier and manages the operational side of Spiderman SE.
Professionalism to a tee, outstanding creativity, and never without a smile, Sarah's high standards and attention to detail are true assets to the Spiderman SE team (but sometimes drive the boys up the wall!).
Sarah holds a Certificate IV in Business Administration, is a fully qualified Pest Management Technician and is studying Certificate III in Beekeeping.
Sarah is passionate about promoting women in the pest industry and is actively involved in national industry associations, including AEPMA, and AWPMA.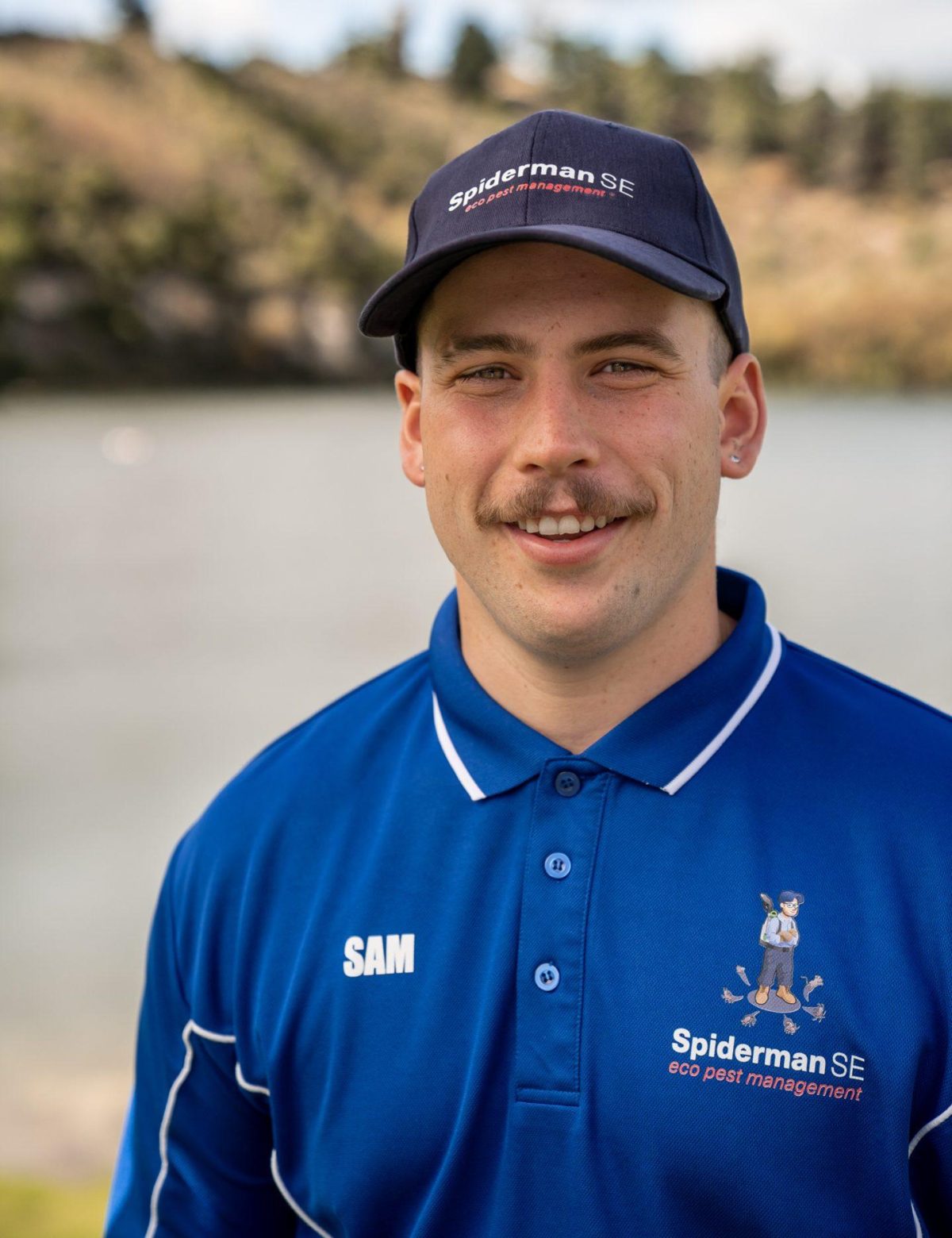 Sam Shaw
Pest Management Technician, Beekeeper, Trainee Timber Pest Inspector
In June 2020, we welcomed young gun, Sam Shaw to the Spiderman SE team!  With his huge smile and outgoing nature, we're sure you'll enjoy a chat and a laugh with Sam as much as we do!
Born and raised in Mount Gambier, Sam quickly proved he is a perfect fit in keeping with Spiderman SE's mission, values and standards.  Having been in the workforce since his teens, Sam's work ethic, initiative and drive are outstanding and have been evident from his first day on the job.
Sam is a fully qualified Beekeeper and Pest Management Technician.
You'll catch Sam out and about providing General Pest services in his SPIDR7 Spiderman SE ute.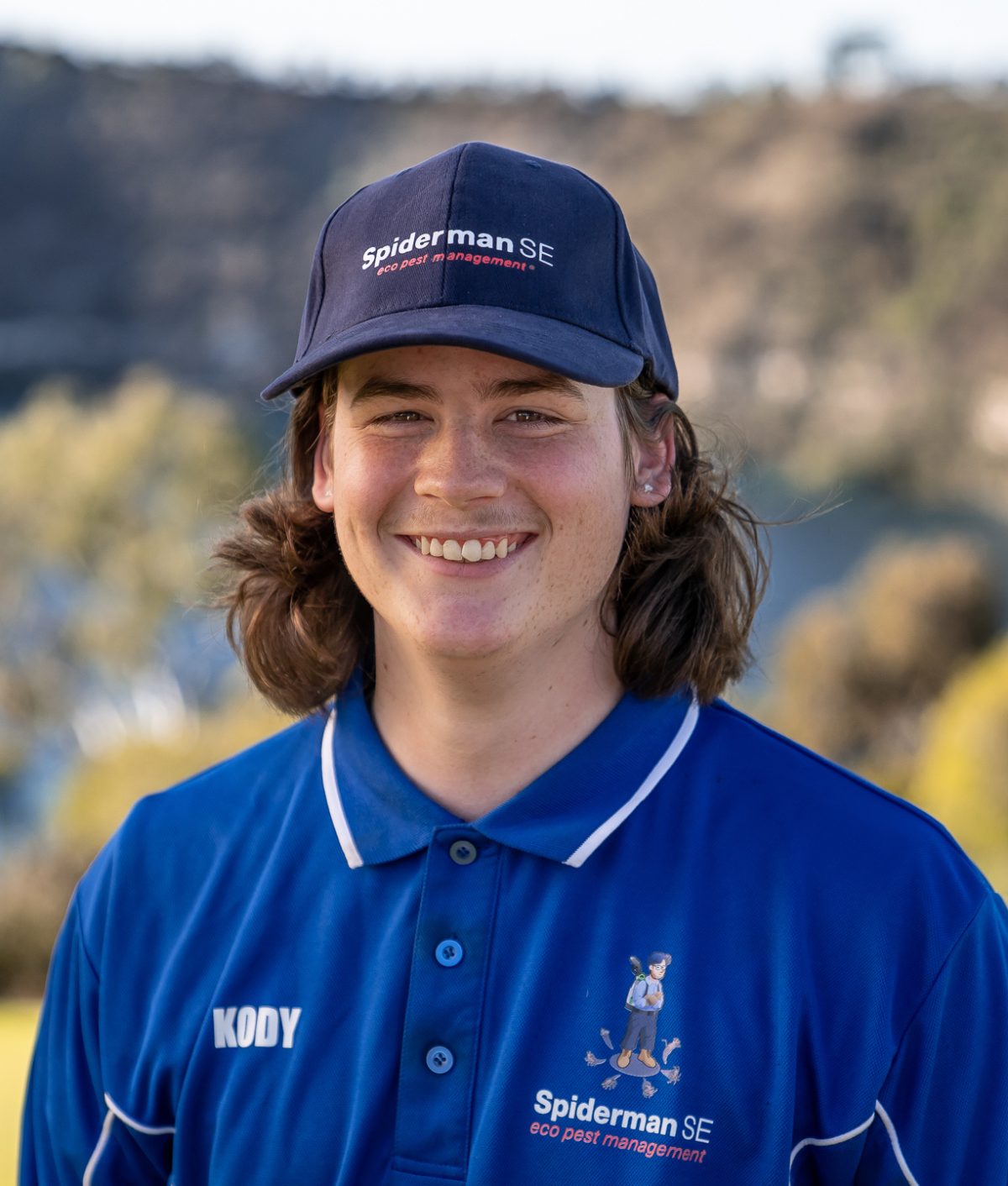 Kody Shaw
Administration Assistant, Trainee Pest Management Technician
We are absolutely chuffed to have Kody Shaw join the Spiderman SE Family.
Kody started working with us full-time in January 2022 after participating in work experience with us in 2021.  It didn't take long for Kody to show us that his personality, work ethic and performance are precisely the type of traits we value, and we are so proud to introduce him to you.
Kody has a dual role at Spiderman SE and is holds a Certificate III in Business, while also working towards becoming a qualified General Pest Management Technician and Timber Pest Inspector.
You'll either find Kody in the office with Sarah playing Tetris with Sam and Michael's schedules or see him out on the field riding shotgun with Michael in the SPIDR9 Spiderman SE ute.