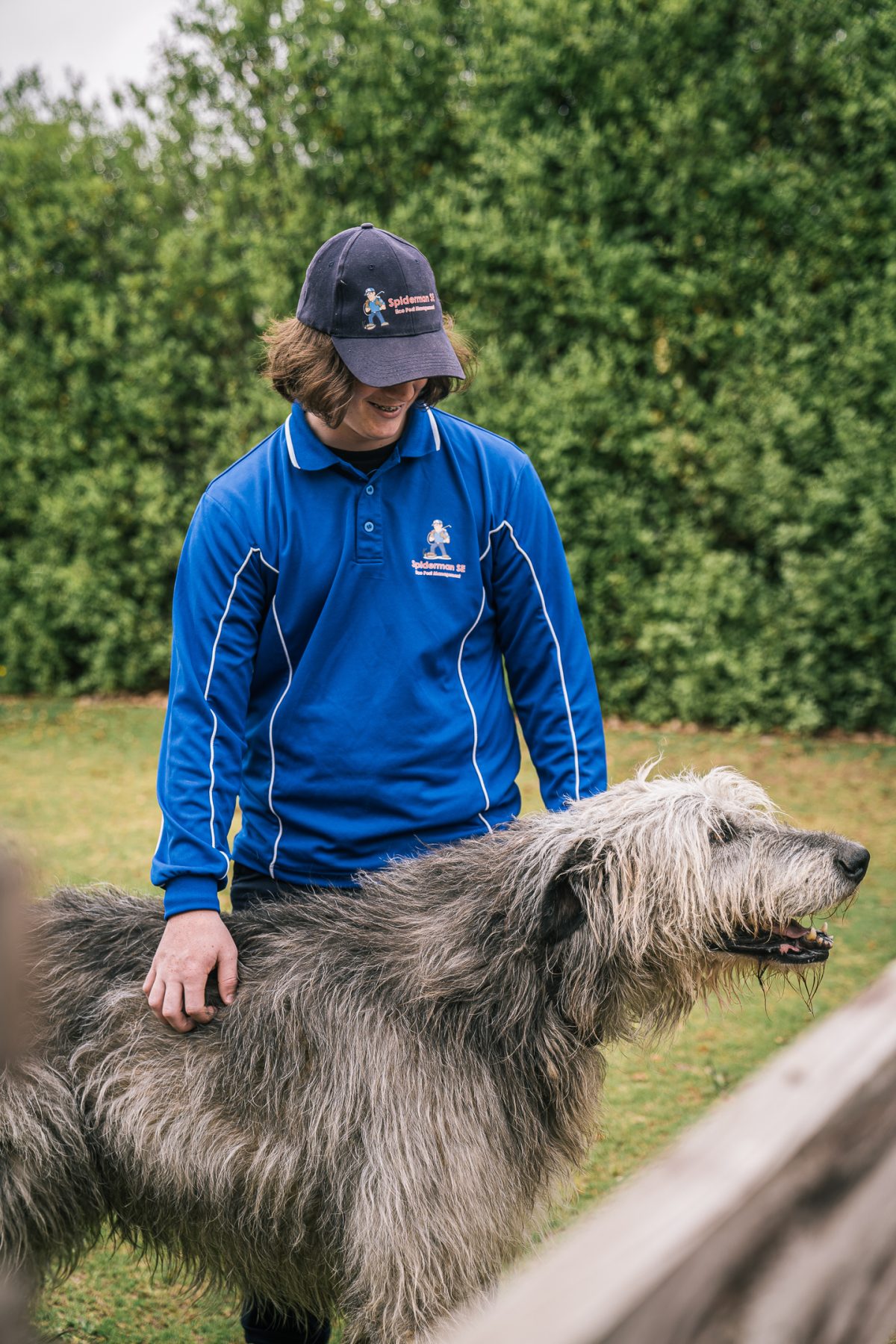 Who is Spiderman SE?
Spiderman SE Eco Pest Management is an environmentally-friendly pest control, termite management and inspection business servicing the South East of SA and South West of VIC, including the Green Triangle and Limestone Coast regions.
Established in Mount Gambier in October 2014, we've built our small business from the ground up. Our brand, our people, our character and our reputation mean everything to us. We pride ourselves on being an un-franchised, local, family-owned business; providing top quality service with attention to detail and a genuine, friendly approach.
Our pest management technicians are locals; they live here, they know our local area and our local conditions. They are fully qualified, licensed and insured and between them, have many years of experience in the pest control industry. They understand pest behaviour, know which products are safe to use within homes, commercial and food premises and they are technically skilled in offering suggestions on how to prevent further pest problems.
At Spiderman SE, we're saving the world, one pest at a time.
Our Mission:
Customer service and satisfaction is our number one priority. We know word of mouth is our greatest advertisement and we're not happy unless you are!
To provide our clients with the best service in the industry, by ensuring all technicians are licenced and participate in ongoing practical and theoretical training.
To put safety before profit by using only the safest products available on the market.
To provide peace of mind with our stringent security measures, ensuring clients' premises are safeguarded and secure.
To constantly monitor our services with our quality control procedures.
To be readily available to liaise with our clients at any time, allowing us to answer queries or problem-solve in a timely manner.
To ensure our customers are 100% satisfied with our service by aiming to provide the safest, most effective pest control solutions at the most competitive prices.
Our company's foundation is built on our values, which distinguish us and guide our actions. We conduct our business in a socially responsible and ethical manner. We respect the law, support universal human rights, protect the environment and benefit the communities where we work.